Battlefy Infographic — 2019 in Review
Battlefy — March 3rd 2020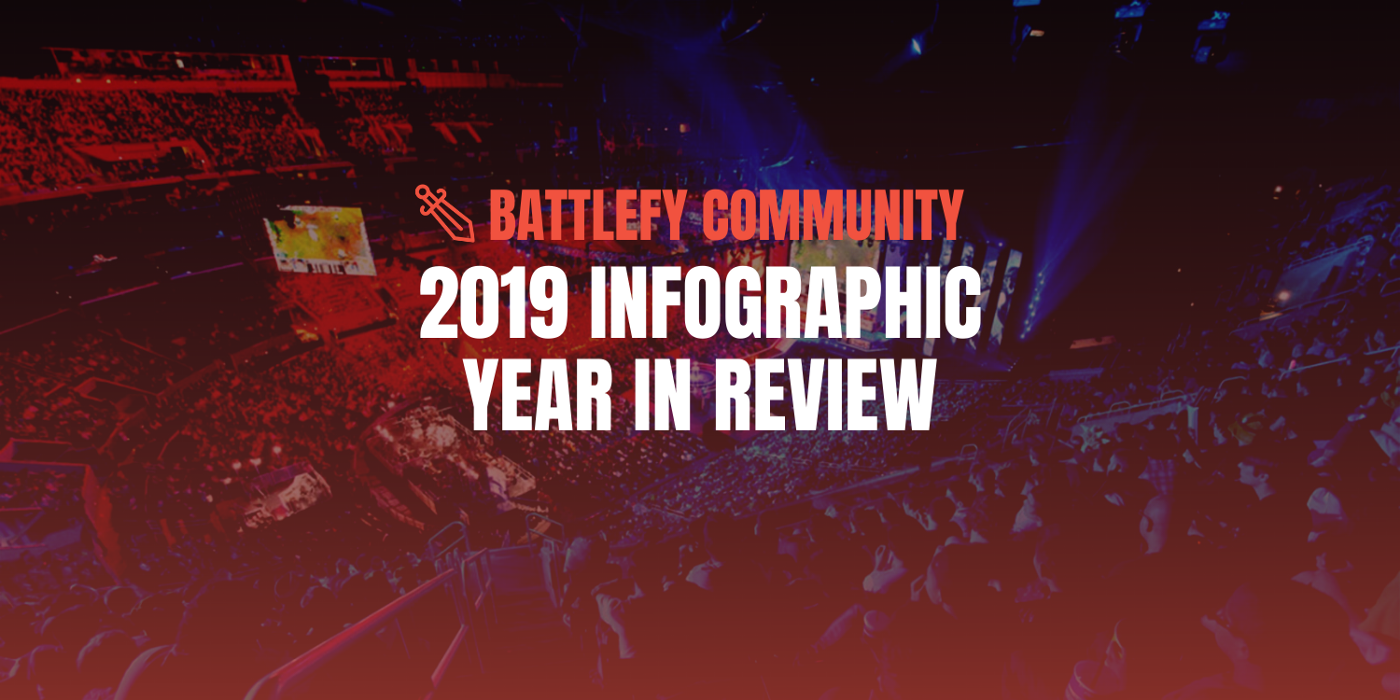 The last year has been huge for Battlefy — some of the biggest esports tournaments and leagues in the industry were hosted on our platform. We're already into the first months of 2020, but wanted to highlight some of the awesome esports partnerships from the previous year as we move into the next level of our journey in competitive gaming.
From hosting the largest official online Super Smash Bros. Ultimate tournaments ever, to working with major AAA game devs like Blizzard and EA, it was an intense year (in a good way). We're grateful for the Battlefy community that battled for supremacy in all our tournaments and made all the competitive series possible. At the end of the day, it's the moments, competitors, and champions from every event that make it all worth it. Here's to you.
Feel free to dive into some of the numbers from 2019, we can't wait for even more competition in the year to come!
Thanks for checking out the Battlefy 2019 infographic, we hope you look forward to more of these in the future. In the meantime, be sure to follow us on Twitter, Facebook, and Instagram for the latest updates and community content!