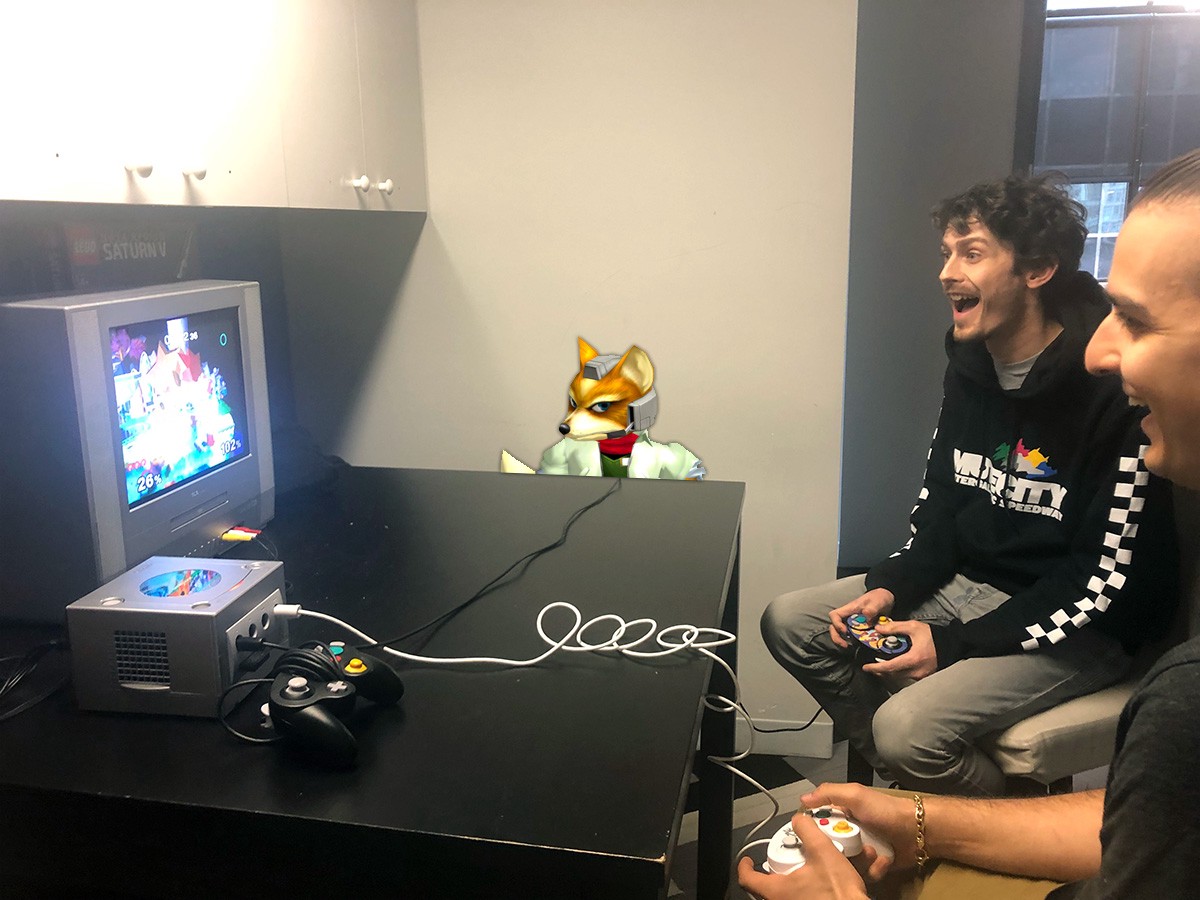 We're excited Jack has joined our engineering team! In traditional Battlefyte fashion, we're sharing an introduction with a set of questions and answers!
Jack is passionate about fighting games: SSBM and Dragon Ball Fighter Z. What compelled Jack to join our mission in powering esports is that he wants to make an impact on the fighting game community and help grassroots communities be successful in esports. To Jack, esports aren't always about the flashy big tournament prizes but more about achieving a greater sense of community through local gatherings.
He also adventures with several of us during our D&D sessions as a Changeling Bard.
That being said, below is an interview we had with Jack:
Question: What are your favorite hobbies?
I have a lot of hobbies, but my favourite one is definitely video games. My favourite multiplayer games are SSBM, DBFZ and Overwatch, some of my favourite single players are Bloodborne, Resident Evil 4 and Super Mario Sunshine, and I'm currently playing through Hollow Knight.
Question: What is your favorite quote which inspires you?
"It's difficult to have fun or to achieve concentration when your ego is engaged in what it thinks is a life-and-death struggle." — W. Timothy Gallwey
Question: What's your favorite esports game?
SSBM for sure. I've been an avid casual Smash Bros. fan since Melee came out years ago, switched to Brawl, and then learned about competitive Melee from the documentary.
Question: What's your favourite memory in gaming?
Staying up all night as a teenager in my friend's shed drinking endless cans of cola playing Halo 2 split-screen.
Question: Who inspires you?
My girlfriend Keira inspires me daily to re-evaluate the way I think about people and the world.
Question: What do you think is a defining factor in teams being successful?
Ignoring the obvious, I think a shared sense of humour is an important way of building trust and maintaining healthy relationships.
Question: what are you obsessed about?
I'm quite an obsessive person. Keira would say Pokémon or Smash Bros., I would say politics.
Question: What is your favourite book and why?
All the books in the the His Dark Materials trilogy. Beautiful world, characters you'll love, and that sweet-spot of plot where you get a great story but there's plenty of room for interpretation.
Welcome to the team, Jack!
Cheers,
Jaime
Battlefy is hiring! We value passion and drive but we also believe that diversity is the key to success for every high growth technology startup. We welcome people from all walks of life.
We take care of the people, the products, the profits — in that order.